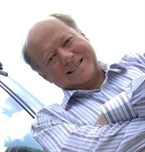 Moderator
Christopher Macgowan
Christopher Macgowan is the former Chief Executive of both The Society of Motor Manufacturers and Traders (SMMT) and The Retail Motor Industry Federation (RMIF) and a former Interim Chief Executive of the automotive industry charity BEN.
He is a member of the Royal Automobile Club Foundation Public Policy Committee.
Christopher is a Freeman of the City of London, a trustee of the National Motor Museum, a trustee of BEN and a member of the Executive Committee of The Caravan Club and is its Honorary Treasurer. He is a member of the Department for Transport's Motorists' Forum.
In 2008 he was appointed Officer to The Most Excellent Order of the British Empire (OBE) in the Queen's Birthday Honours list.
Christopher Macgowan is Chairman of inpixnow – an IT start up company aimed primarily at the events industry and harnessing consumers' love of smartphone cameras.
He was formerly an External Assessor at Loughborough University, a Vice President of the Automotive Fellowship International (AFI) and a trustee of Farleigh Hospice. Christopher Macgowan was formerly Visiting Professor at the University of Buckingham's Business School's Centre for Automotive Management and Honorary Chairman of the Buckingham Automotive Forum.

Speaker
Geoff Wright
Chief Fleet Engineer,
Worked in the Fleet Industry for 26 years, before this severed my time as a Light & Heavy good technician.
Developed skills in these 26 years working for Lloyds Chemist then AAH Pharmaceuticals, designing the transport solution for both business from Car, Van & HGV.
During this time created the industry leading Cold chain solution for both Chill and temperate ambient products.
Assisted in the design and launch of the FTA van excellence program and then was one of the first companies to achieve the accreditation.
Achieving both Van Fleet of the year 2011 & Large Fleet of the Year (Fleet News) in 2012.
Recently moved to CM Downton, with responsibility for all fleet and engineering on the 700 tractor units and 1500 trailers plus 4 internal workshops including an ATF.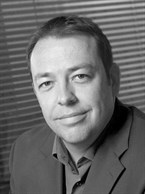 Speaker
Kevin Curtis
Technical Director, Association for Driving Licence Verification
Kevin Curtis heads up DrivingMonitor, which specialises in driver risk management systems via online web services and traditional on-road driver safety programmes. Kevin has been working in the digital media industry since 1997 and works with blue chip companies and SME's to reduce their vehicle insurance premiums and helps businesses meet their duty-of-care obligations. Kevin also heads up the integration team working with the DVLA to ensure the digital licence checking service is meeting customer requirements for road safety.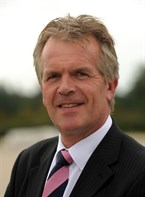 Speaker
Malcolm Maycock
Chairman, Association for Driving Licence Verification
Malcolm Maycock is the Chair of Association for Driving Licence Verification having set up his own checking company Licence Bureau Ltd in 2003 after three years of negotiation with the DVLA and Information Commissioner to provide a business solution to driving licence management.
Before setting up Licence Bureau Malcolm spent over 20 years investigating crimes committed against blue chip clients as a director of WM Investigation and includes eight years with the Met Police.

Speaker
Matthew Avery
Research Director, Thatcham
As Research Director at Thatcham, Matthew's current role involves liaison with vehicle manufacturers, legislators and global NCAP initiatives in all aspects of crash testing, with a view to encouraging safer designs whilst controlling insurance costs.
Matthew has led much of Thatcham's research work into whiplash testing. He co-authored the international insurance seat assessment procedure, now used as the basis for the Euro NCAP whiplash test and also advises on whiplash issues within the European legislative framework. He also chairs various working groups within the crash test community.
Matthew is currently leading detailed research into collision avoidance technologies and has been pivotal in the definition of test procedures to evaluate AEB – these tests now being integrated into the UK Group Rating system and Euro NCAP for 2014. New research work looking at pedestrian detection and auto-braking will lead to AEB pedestrian tests within Euro NCAP from 2016.

In 2011 he was awarded the US Government Special Award of Appreciation for his contribution to the field of global traffic safety.

Speaker
Sgt Patrick Joyce
Senior Investigating Officer Forensic & Serious Collision Investigation Unit, South Wales Police
Patrick Joyce is a Senior Investigating Officer (SIO) with South Wales Police specialising in serious and fatal road traffic collision investigation, prior to working with South Wales Police he worked 12 years with the Metropolitan working in burglary squad, crime squads and the Murder Squad. Deciding it was time for change he moved with his family to South Wales in 2000 and has worked on a number of specialist investigative departments. He has published articles in police journals on crime scene investigation and examination regarding fatal road traffic collision.
He also teaches new Roads Policing Officers in the region about forensic issues at serious and fatal road traffic collisions. His specialist interest is suspect interviewing and has interviewed numerous suspects for a wide range of offences including murder.
In his spare time he is currently studying for an MSc in Forensic Psychology and Criminal Investigation with the University of Liverpool.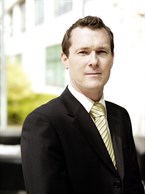 Speaker
Simon Boggis
Chief Procurement Officer & Executive Vice President Global Procurement, CEVA Logistics
Born 1966, Simon commenced his career with the global parcel carrier TNT in 1984.
By the age of 21 Simon had been appointed National Fleet Manager and went on to secure a record breaking 5 prestigious 'Fleet News' awards over a 4 year period from the leading industry publication of the same name. Now in his 31st year of service he has held a number of progressive Senior Management positions. Early in 2006 he was appointed Corporate Director of Procurement and a member of the TNT Logistics Management Board with global responsibility for Procurement, the first appointment of a Procurement Board Member in the organizations history.
Mid 2006 parent company TNT N.V. sold TNT Logistics to private equity investors (Apollo Management L.P.) and rebranded to CEVA.
Simon subsequently became Chief Procurement Officer, leading the Global Procurement function across the integrated organisation covering a spend cube of €4bln. Simon was the founder of the organisations Global Procurement department and developed its Centre-led strategic Initiative, entitled 'One Logic'. Today Simon reports to the CFO of the Executive Board, he is a Fellow of The Chartered Institute of Purchasing and Supply and in 2012 was the Chairman of CEVA's Global Disability Working Group.

Keynote speaker
Adrian Furnham
Professor of Psychology, University College London
Adrian Furnham has been Professor of Psychology at University College London since 1992. He has lectured widely abroad and held scholarships and visiting professorships at, amongst others, the University of New South Wales, the University of the West Indies, the University of Hong Kong and the University of KwaZulu-Natal. He has also been a Visiting Professor of Management at Henley Management College. He has recently been made Adjunct Professor of Management at the Norwegian School of Management (2009).
Adrian is a Fellow of the British Psychological Society and is among the most productive psychologists in the world. He is on the editorial board of a number of international journals, as well as the past elected President of the International Society for the Study of Individual Differences. He has been a consultant to over 20 major international companies, with particular interests in top team development, management of change, performance management systems, psychometric testing and leadership development.
Adrian is also a journalist and was previously at the Financial Times. He still writes regularly for the Sunday Times and the Daily Telegraph and is a regular contributor to national and international radio and television stations including the BBC, CNN, and ITV. Since 2007 he has been nominated by HR magazine as one of the 20 Most Influential People in HR. He speaks regularly at conferences around the world being well known as approachable, well-informed and entertaining.