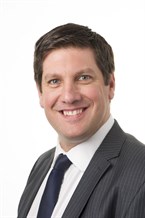 Workshop speaker
Andrew Cronin
Head of Consultancy Solutions, Zenith
Andrew Cronin has 13 years' experience in the leasing industry in various Consultancy roles across Lex Autolease, GE Capital and Zenith. Andrew joined Zenith in 2013 as Head of Consultancy Solutions to enhance the consultancy proposition and build the Zenith Consultancy brand in the wider market. Prior to working in the fleet leasing industry Andrew worked in Investment Banking for JPMorgan Chase.
Andrew has delivered over 175 client projects in the UK and Europe to companies such as Whitbread, Aviva, Sainsburys and Akzo Nobel. Andrew has vast experience of consulting in the fleet industry across areas such as cost reduction, asset utilisation, tax optimisation, fleet funding, employee mobility and fleet CSR strategy.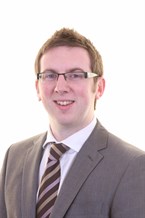 Workshop speaker
Andy Wolff
Sales Manager - Large Corporate, Zenith
Andrew Wolff has been part of the Zenith team for approaching 8 years, across a variety of fleet roles. Andrew joined Zenith in 2006 and across that period has specialised in the on boarding of new client relationships and the development of existing long term partnerships with UK blue chip corporates such as Deloitte, Asda, Mears, Atkins, Philips, William Hill and NATS, amongst others.
During his early Zenith career Andrew operated as a Fleet Policy Consultant and then a Customer Relationship Manager, during which time he was responsible for delivering comprehensive reviews of fleet policy including the most appropriate funding mechanisms for each client and the potential introduction of a blended funding approach, utilising Deloitte modelling software.
Andrew is now the leader of the Large Corporate sales team within Zenith, assuming national sales responsibility for a team of four Business Development Managers and working on exciting new opportunities within the leasing market. Operating solely within the Large Corporate arena, Andrew is in regular contact with Fleet Managers, HR Managers, Procurement teams and board directors across blue chip UK corporates, evaluating improvements in fleet funding policy.

Workshop speaker
David Gladding
Sales Director, Chevin Fleet Solutions
David Gladding is sales director at fleet management software specialist Chevin Fleet Solutions, responsible for overall company sales strategy and management of the Chevin suite of products and services in the UK and Middle East. He has worked in sales for more than three decades, spending the last 20 years managing teams as a senior sales leader, predominately in telecoms, IT and software. His most recent role was selling SAAS solutions into both the enterprise and SME markets
Workshop speaker
David Richards
Marketing Director, AA DriveTech
David Richards has a spend the last decade working in road safety education initially with DriveTech (UK) and most recently AA DriveTech, the post-test training arm of the AA. At the Congress, he will be sharing some new insights into when, where and why people, when driving for work, crash.
He is passionate about road safety and how education can improve a driver's ABC – Attitude, Behaviour and Competence. He has a strong corporate background in both the engineering and computer software industries and an MBA from Warwick Business School.

Workshop speaker
Rhys Harrhy
ProFleet2 Development Consultant, ALD Automotive
Rhys has worked within the vehicle leasing industry for over 20 years in a variety of fleet management roles. Originally employed in the commercial vehicle division of HSBC Vehicle Finance, Rhys joined ALD Automotive in 2000 and was appointed ProFleet2 Development Consultant in 2011.
Over the last 10 years Rhys has specialised in the field of telematics and during this time has used his experience to develop ALD's unique ProFleet2 service, one of the most innovative, technology-based fleet management solutions in the UK fleet market today. Telematics is an emerging growth sector within the fleet market and Rhys' extensive knowledge in this area has proved invaluable in the design, launch and ongoing development of this award winning service, since it was first launched in 2004.
Combining his expertise in evolving telematics technology and a close understanding of the ever-changing needs of ALD's fleet customers, both large and small, Rhys has delivered practical solutions to help them manage their key challenges of cost control, risk management, environmental impact and operational efficiency. With ProFleet2 now installed in over 40,000 vehicles, he demonstrates the many benefits telematics can bring and helps fleets overcome any issues they perceive, making the solution relevant, cost effective, easy to implement and ensuring the ongoing, positive buy-in from all fleet drivers.

Workshop speaker
Richard Evans
Sales Manager, Jaama
Richard Evans, Sales Manager at Jaama Ltd has spent over 13 years working in the fleet industry.
His career in fleet management software started at cfc solutions in 2002 before leaving to specialise in the sale of enterprise asset management systems to emergency services and document management solutions to the NHS.
Since moving to Jaama in 2011, Richard has been responsible for selling Key2 to some of Jaamas largest fleet and contract hire and leasing customers, as well as successfully working hand-in-hand with existing customers to develop new solutions to enhance their vehicle and driver management and develop the Key2 system further.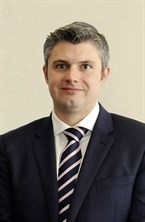 Workshop speaker
Shaun Rowley
Senior Product Marketing Manager, BT Fleet
Shaun has worked in BT Fleet for over 18 years and developed a vast knowledge of the business. Starting as a Motor Technician before moving into a management role, Shaun has worked in many of the operational teams, including maintenance, accident management and account management. He spent two years in business project management and improvement and played a key role in implementing some of BT Fleet's largest customers and developing an in-house accident management capability.
More recently, he has worked in product marketing and introduced a suite of innovative offerings including collection & delivery, engine remapping and BT Fleet's unique pop-up workshop concept.